Don't you just love a good meal that comes together in one pot? Or in this case, one casserole dish?
These days the Hubs and I both have been incredibly busy so we have been living on one pot vegan meals, soups, casseroles and other such dishes. They are usually delicious but when it comes to my creations, they aren't often very photogenic. I know, I plan to take a course on improving my blog photos and I will. Eventually.
For now, this is what we have. #sorrynotsorry
This dish came to be as a sort of kitchen sink dish because I made it the day before we usually do our grocery shopping which means the fridge was looking a little bare. But there was a medium head of cauliflower inside that I desperately wanted to use because the idea of food going bad just really makes me mad.
And I thought to myself, what can I make with cauliflower that isn't vegan cauliflower and leek soup? Oh, did I mention that I have a ton of leeks because my mother-in-law knows we like them and gave us about a half kilo of them? Well that's two ingredients to the dish and all I needed was to decide the all important question: Grain or Potato?
Potato won out this time and here we are.
Kitchen Tools:
*Cutting board
*Kitchen Knife
*Casserole dish
Ingredients:
*Cauliflower, chopped
*Leeks, rinsed & sliced
*Garlic, rough chopped
*Potatoes, washed & rough chopped
*Vegan meatballs (optional)
*Almond milk, unsweetened
*Vegan cashew cream
*Frozen spinach
*Nutritional yeast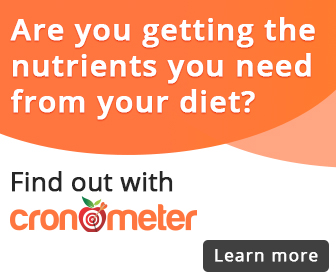 Instructions:
*Chop cauliflower and place into a pot of boiling water for 3 minutes. Remove and rinse with cold water and set aside.
*Chop potatoes. I used red potatoes and did not peel them, but do what you prefer. Place them in boiling water for 3 to 4 minutes and rinse in cold water. Set aside.
*Place leeks in a skillet over medium high heat for about 5 minutes or until they start to soften. I made this oil free vegan dish so I added waste free broth as needed to avoid sticking but if you use oil, add it at the beginning.
*Add garlic to the skillet and cook for 3 to 4 minutes, until fragrant.
*Pour half the amount of almond milk into the skillet and stir, making sure to break up all the fun bits on the skillet. Stir and add more seasoning as needed.
*Whisk in nutritional yeast and vegan cream.
*Bring to a boil and then reduce until the sauce starts to thicken, about 10 minutes. You may also use a roux or starch to thicken the sauce quicker.
*Place all ingredients including spinach and vegan meatballs in a casserole dish and stir until combined.
*Bake on 180C/375F for about 20 minutes covered and an additional 5 uncovered. Remove from heat, cool and then EAT!
**This recipe lends itself to a cheesy mixture very well so if it feels too healthy, throw your favorite vegan cheese on top.
Some links are affiliate links which means I'll earn money if you buy these products.
Do you love cauliflower as much as I do? Check out these cauliflower recipes!!
*Cauliflower Hokkaido Stew
*Spicy & Sweet Cauliflower Bites
*Cauliflower & Sweet Potato Curry
*BBQ Cauliflower Noodles