When it comes to one of my favorite bar foods, buffalo anything comes to mind. Whether it is a buffalo dipping sauce for my fries, buffalo tofu bites or the much beloved cauliflower wings, I am a sucker for buffalo sauce. Vegan cauliflower wings are a great Friday night recipe, poker night bites or pretty much anytime you want to feed a crowd.
In my quest to enjoy my favorite vegan recipes without breaking the calorie bank, today I've baked the spicy cauliflower bites so I don't have to skimp on the sauce!
These bites are they a tasty and satisfying, but they're also healthier than their deep fried cousins.
What You'll Need:
*Mixing bowls
*Whisk
*Silicon baking mat (or parchment paper)
Ingredients:
*Cauliflower, cut into small florets
*Plant milk (Take your pick but try for unsweetened)
*Whole wheat flour
*Garlic powder
*Paprika (smoked & spicy)
*Cumin
*Salt & black pepper, to taste
*Vegan hot sauce
*Agave syrup
*Sesame seeds (optional)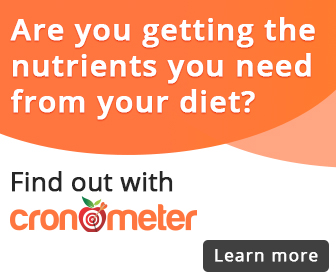 Cooking Instructions:
To start, preheat your oven to 200°C/400°F and line a baking sheet with parchment paper or your silicon baking mats.
In a small mixing bowl, combine the plant milk, flour, garlic powder, cumin, paprika, salt, and pepper. The batter should be think rather than runny. You should be able to pull out a floret without a lot of drippage.
Dip the cauliflower florets into the mixture, making sure they are evenly coated on all sides. Place the coated cauliflower florets onto the prepared baking sheet, spaced evenly because the batter will expand slightly.
Bake for 20 minutes, or until the breading is crispy and golden brown.
While the cauliflower is baking, prepare the vegan hot sauce. I like to switch it up by adding mustard along with a variety of hot sauces for a new taste. For this one I used Marie Sharp's, a few drops of agave syrup, and vegan sweet chili sauce but you should do what you like as well as use a heat level that will allow you to enjoy these vegan cauliflower bites.
*If you opt to use vegan butter, you'll want to melt it and whisk it all together. Set aside.
Once the cauliflower is finished baking, remove it from the oven and toss it in the prepared vegan hot sauce.
Return the cauliflower to the baking sheet and bake for an additional 5-10 minutes, or until the hot sauce has slightly caramelized on the cauliflower.
Serve the vegan cauliflower wings immediately, dipping sauce is totally optional here. I skipped it and paired it was baked French fries.
These wings are best served hot, straight out of the oven and sprinkled with sesame seeds if you choose.
These vegan cauliflower wings are sure to be a hit at any game day party, pub night dinner or snack time. They're crispy and flavorful, and a great plant based alternative to tofu or vegan chicken.
What's your favorite way to enjoy a nice buffalo hot sauce?
Check out these vegan buffalo wing recipes before you go!
*Oil Free Buffalo Cauliflower Nuggets
*Breaded & Baked Cauliflower wings (my first ones on the blog!)
Some links are affiliate links which means I'll earn money if you buy these products.