I don't know about you guys but I grew up on soul food. Delicious, fill up your heart–and arteries–soul food.
After years of enjoying a vegan lifestyle, I still have a slight longing for soul food on occasion. But the thing I want with my vegan soul food is fewer calories and more heart healthy choices but with the essence of my granny's soul food.
Here in Romania the soul food choices are…not the same and that's okay. I don't need it to be exactly the same but one of the things I crave often, especially during the fall & winter months is greens. If I were at home in the US then it would be collard or mustard greens, but alas those are not options here so I have to get creative.
One way I do this is with turnip greens but a quick trip to the supermarket recently gave me another creative option. Kohlrabi greens.
Yeah, that kohlrabi. I was browsing the grocery store and found a bin of kohlrabi but there was twice as many leaves as there were vegetables so I moved to the side adn did what any good vegan would, I Googled 'can you eat kohlrabi greens' and found a quick and easy answer.
Yes, you can eat them. You can cook them the way you cook pretty much any dark leafy greens from spinach to kale to collard greens.
SCORE!!
I grabbed a few hundred grams that had been discarded by other shoppers, stuffed them into my mesh produce bag and happily paid pennies for them at checkout.
Now, let's see what I did to turn kohlrabi greens into a delicious vegan soul food dinner!
This is a quick and easy vegan soul food dinner that's sure to please any crowd!
What You'll Need:
Salad Spinner
Chopping board
Kitchen knife
Ingredients:
Kohlrabi Greens
Couscous
Smoked Tofu
Onion
Garlic
Hot sauce (optional)
Waste free broth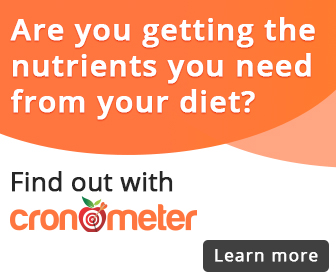 Instructions:
~Start with the kohlrabi, chop it into bite-sizes pieces, weigh it and then give the leaves a good rinse in a salad spinner. You might want to do this 2 or 3 times to get rid of all the dirt & grit from the leaves.
~Divide the smoked tofu. Cut the four dark edges off the tofu and diced it. Slice the remaining smoked tofu into enough pieces to feed each diner the same amount of pieces.
~Marinate the slices in a soy sauce, maple syrup, hoisin, garlic, cumin & smoked paprika sauce. Let sit in an oven safe dish while the oven or air fryer preheats.
~Heat waste free broth (or water) and soy or vegan Worcesterhire sauce in a skillet over medium-high heat. Add diced smoked tofu and cook 5 minutes.
~Add onion and garlic to skillet, giving it a good stir every once in a while.
~Cook 7 to 10 minutes or until onions are transparent and garlic is fragrant.
~Add marinated tofu to an oven, pre-heated to 200c/400F. Cook 10 to 15 minutes.
~Slowly add in the kohlrabi greens, one handful at a time. Only add more once the greens have soften or started to wilt a little. Add salt and black pepper, and more water or broth as needed.
~Once all the greens are in the skillet, stir and cover, adding more liquid as needed until the greens are tender.
~Add one half to one full lemon, juiced.
~Cook couscous according to package instructions.
~Serve it all up and enjoy this easy vegan soul food dinner!
I don't know about you guys, but I just can't eat any type of greens without a few dashes of hot sauce. I like Louisiana hot sauce but it's difficult/pricey to get even online so I usually settle for Frank's Hot Sauce and I recently found a new chipotle smoked hot sauce that's not too spicy (for him) but full of flavor.
Of course, I chose this vegan soul food meal to test out a new beer and the results were…mixed. This beer had an odd flavor that is most definitely an acquired taste and, honestly reminds me of why I usually dislike IPAs. It has that distinctive citrus-y flavor that I don't enjoy much, but that hint of citrus went surprisingly well with the dark leafy greens and fluffy couscous.
Do I recommend it? Yes and no. If you generally like IPAs you will like this, and if you don't you might find it pleasant enough the meal's flavor profile.
Some links are affiliate links which means I'll earn money if you buy these products.
Looking for more recipes to get your dark leafy greens fix? Check these out:
*Stuffed Butternut Squash with Vegan Mince, Mushrooms & Mustard Greens
*Impromptu Vegan Soul Food ~ Turnip Greens & Potatoes
*Vegan Soul Food Lunch Plate
*Vegan Winter Soups ~ Ginger & Veggie Noodle Soup
*Vegan Sunday Dinner for Two!