It's that time of year again when every home cook, recipe blogger and pretty much everyone else you know is touting their favorite soup recipe. Right?
If you're sick of it, I'm sorry, because I am now that cook, that blogger and even that friend. It's soup season y'all and you know that means I have another vegan soup recipe for you today.
Why?
Because soup is good for your body and your mind. The right soup (ahem, a vegan soup) is packed with colorful vegetables that are rich in necessary vitamins and minerals. Deficient on a particular nutrients? Add a handful of a particular vegetable to the pot. And you don't have to get fancy about it, start with your basics: onion, garlic and celery. Build from there.
This recipe came about because I had a couple handfuls of turnip greens, three small turnips and I really wanted a hot bowl of soup. So instead of making regular turnip greens, (check out my other greens recipes here, here and here), I decided to drop them into a soup. With noodles, because of course with noodles.
So, let's gather our kitchen tools, our vegetables and make some vegan autumn soup.
What You'll Need:
*Large soup pot
*Colander
*Salad spinner
*Chopping board
*Kitchen knife
Ingredients:
*Carrots
*Onion
*Turnips
*Turnip greens
*Ginger
*Garlic
*Green chili pepper
*Water or Waste free broth
*Noodles (you choose, I used Ramen)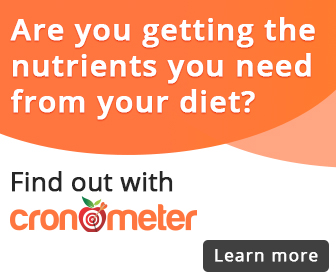 Make Your Soup:
I always like to start my soup with a quick sauté over high heat, maybe get a little bit of char on the edges on the onion and carrots and even the ginger. You don't have to do this part, especially as I do it dry with a bit of broth just in case it starts sticking to my stock pot.
Step One: Chop and rinse turnip greens in salad spinner to wash away excess dirt.
Step Two: Chop onions and carrots into uniform bite-sized pieces. Mince or grate ginger and garlic. Dice green chili pepper. Place each grouping of ingredients into a ramekin and set aside.
Step Three: Start with ginger, cooking two or three minutes before you add onion and carrots.
Step Four: Add in chili peppers and garlic.
Step Five: Pour in enough waste free broth until your pot is 3/4 full.
Step Six: Bring to a boil and reduce to a simmer.
Step Seven: Cook your noodles separately according to package instructions. Dump them into a colander before serving.
Step Eight: Add cornstarch slurry if you want a thicker, creamier soup.
When vegetables reach your desired doneness, it's done!
Place noodles in a bowl and ladle soup on top. Garnish with pepper flakes, parsley or whatever else floats your boat!
Enjoy!
What is your go-to soup when it's cold outside and you need to warm up your bones?
Some links are affiliate links which means I'll earn money if you buy these products.