Happy November, my fellow vegans! If you're inside the United States then you know that sweet potato pie season has officially begun! If you are outside of the U.S. then it's just regular ol' autumn for you, which means tons of sweet potatoes and pumpkin and even butternut squash recipes.
The good news is that you can use many of these interchangeably. For example if you have pumpkin or squash in your vegetable box right now, you can use it in place of sweet potato in today's vegan recipe.
The great news? This vegan sweet potato pie recipe tastes just like the ones grandma makes except it doesn't require you to:
*Spend all day making a complicated and veganized pie crust
*Manually mixing up pie ingredients until they reach the perfect consistency
And best of all? It turns out perfectly every single time.
Every. Single. Time.
SO let's stop talking about this mouthwatering vegan sweet potato pie and start making it, yeah?
What You'll Need:
*Large stock pot
*Blender
*Pie plate
*Food processor
*Rubber spatula
Ingredients:
*Sweet Potato
*Light coconut milk
*Cornstarch
*Dark brown sugar
*Cinnamon
*Ginger
*Allspice
*Nutmeg
*Vegan butter (melted)
*Vegan tea cookies/biscuits (I used off-brand Le Petit Beurre that are accidentally vegan)
*Amaretto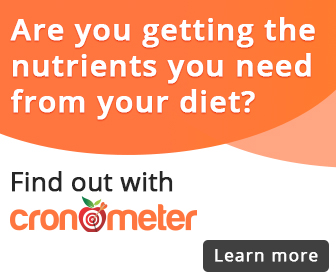 Directions:
~Place sweet potato in a tall stock pot and cover with water. Mine was pretty large so I boiled it about 37 minutes, but boil until the potato is fork tender. Remove from hot water and set on a plate/bowl to cool down. It should be cool enough to touch.
~Make the crust: Add cookies/biscuits into the food processor and pulse until small crumbs form. Pour into pie plate along with melted butter and amaretto (optional). I used almond liqueur because I didn't want to use a ton of vegan butter. You only need enough to help the crust press into a pie crust.
NOTE: You can add more sugar to the crust if you need to but I think the crust with a mild sweetness is just perfect.
~Add the remaining ingredients to the blender and run until smooth. It will be thick to start and you'll need to remove the lid and give it a good stir at least once or twice until everything is combined.
~Pour wet ingredients into the pie plate. No need to pre-bake the crust!
~Cook for 40 minutes uncovered if you use my recommended crust. If you opt for a traditional vegan pie crust you'll want to cook uncovered for 20 minutes and then add an aluminum foil tent for the remaining 20 minutes to prevent the crust from burning.
~Let chill for at least 2 hours but overnight is better.
~Top with vegan yogurt or vegan whipped cream if you want, or just a spoon of vegan ice cream. Or even…nothing at all The choice is yours.
HAPPY EATING!!!
Try these other vegan deserts:
*Easiest Vegan Sweet Potato Pie EVER!
*Vegan Peanut Butter Pumpkin Cookies
*Chocolate & Butternut Squash Blondies
*Vegan Pumpkin Spice Pumpkin Cupcakes
Some links are affiliate links which means I'll earn money if you buy these products.