I grew up in the Midwest of the United States. From the day I was born, I lived in the Midwest and even spent my college and graduate school years in the Midwest. It was only after my post-graduate years that I left for the East Coast and then the West Coast and finally–so far–Europe.
All of this to say that I have a few Midwestern meals that I love, that I miss. For better or for worse, these recipes are deeply ingrained into me and once in a great while, I long for some of these dishes. They don't all have happy memories but they mostly have a sense of comfort that makes me long for a small sliver of life back then, or just enjoying the simple meal with people I love.
Recently I had a longing for Salisbury Steak. When I was a small kid we had the frozen steaks all the time. You know what I'm talking about, the ones you poke holes in the plastic and pop in the oven for 45 minutes to an hour, right? Well I think we can all agree that they're not as delicious in reality as they are in the memory, but memories are often stronger than taste buds, or so I'm told anyway.
So I decided one night that I wanted vegan Salisbury steak made with Beyond vegan meat alternative and that's how we ended up here.
In my childhood when I would make these frozen steaks, I would always have peas but sometimes there was rice or mashed potatoes. Unfortunately we had mashed potatoes recently so I opted for rice, super fluffy and extra delicious.
So let's talk about this quick and easy vegan comfort food recipe, shall we?
The ingredients list is short and simple, so let's get down to vegan business.
What You'll Need:
*Mixing bowl
*Sauce pan
*Cutting board
*Kitchen knife
Ingredients:
Beyond burgers (1 per person)
Rice
Peas
Onion
Shallot
Corn starch
Vegan Worcestershire sauce
Ketchup
Soy sauce
Vegan butter
Water or Vegan Broth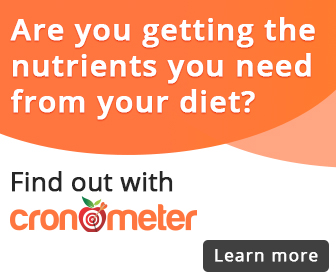 Instructions:
*Dice shallots and add them to the thawed Beyond burger meat alternative
*Mix ketchup and soy sauce along with herbs and spices to the mixing bowl
*Form into 2 to 4 Salisbury steak patties. You can make one big steak from one burger or two medium sized steaks.

*Add peas and vegan butter to a small sauce pot with salt and black pepper. Simmer until warmed through.
*Cook vegan Salisbury steak 2 minutes on each side and remove from heat.
*Add onions to the same skillet and sauté until slightly caramelized, about 7 to 10 minutes.
*Add water or waste free broth & corn starch to the skillet and bring to a boil.
*Place Salisbury steaks into the mixture and reduce to a simmer.

*Toss in any additional seasoning such as garlic granules, smoky paprika or black pepper as needed, after you taste it, of course.
*Cook rice in small sauce pan according to package instructions. Remove from heat and fluff before serving.
*Serve it all on a typical dinner plate, but if you have the old school plastic trays to serve it TV Dinner style, do it and photograph and share it with me!
*Enjoy!
Some links are affiliate links which means I'll earn money if you buy these products.