So there's this Romanian soup and it's called Ciorba de Burta, and my husband used to love it. When we lived in Los Angeles there was one Romanian restaurant and they served it every single day. I used to (and still do) call it brain soup, but it's not made of brains.
…Or so he says.
Anyway I won't bore you with the details of Ciorba de Burta, only to say that recently we went to Bucharest and decided to enjoy a vegan lunch before we headed back home.
We've been to this place, Vyro, before and it is fantastic. It is a completely vegan restaurant and they also serve raw vegan food, which is pretty damn good too.
My point, and I'm getting to it right now, is that this place served a full on vegan ciorba de burta and it was fantastic.
How do I know?
I don't, not really. There was a creamy mushroom soup on the menu and I was like, "Yum, that sounds delicious. I'll have that." When it arrived at the table, my Hubs recognized the scent, the look and everything else, as Ciorba de burta.
We shared it, because of course we did.
It was fantastic.
So delicious that he insisted I attempt to make it at home, which I totally did.
And it was just as (possibly more) fantastic.
What You'll Need:
*Cutting board
*Kitchen knife
*Baking sheet
*Pot
*Garlic press
Ingredients:
*Oyster mushrooms (cleaned and sliced)
*Onion
*Garlic (minced)
*Carrots (grated or shredded)
*Vegan cooking cream
*Vegan butter
*Apple cider vinegar
*Water or Waste Free Broth
*Nutritional Yeast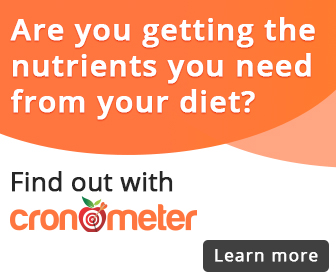 Making Ciorba de Burta:
*Wipe down and slice oyster mushrooms. I tried to stick to my hubs' memory by slicing them into thin strips but I guess you could make them any way you want.
*Preheat oven to 200C/400F
*Toss mushrooms with salt, black pepper, garlic, cumin, dried leusten and smoky paprika.
*Bake in oven for 20 to 25 minutes or until crispy while still retaining a bit of a 'bite'.
*Sauté onion and grated carrot in a large stock pot. Add half the garlic to the skillet after about 5 to 7 minutes.
*Add butter for extra fat/flavor and stir.
*Slowly add broth and bring to a boil.
*Add in vegan cooking cream slowly, about 1/3 cup at a time until the soup broth starts to thicken.
*Add remaining garlic, raw, and nutritional yeast, stirring regularly.
*Season to taste and reduce for about 10 minutes until sauce is thick and creamy.
*Add mushrooms and stir until warm.
*Garnish with apple cider or distilled vinegar
*Serve with bread or mamaliga (Romanian polenta), vegan sour cream or just nom-nom as it is.
What do you think? Is this a traditional Romanian dish that you might like to veganize? The original wasn't my jam but this vegan soup recipe is super incredible and even if you've never had Ciorba de Burta, you will almost certainly love this!
Some links are affiliate links which means I'll earn money if you buy these products.