I've been really lazy in the kitchen lately and by that I mean that me and the Hubs have been living on two things: sandwiches and one pot vegan dishes. I'm trying to finish off Green St. Girls book #2—which is thisclose to being complete—and getting everything settled for a much needed break next month, and making one meal to eat for both meals is a great time saver.
But when I really need a break but not too long, sandwiches are my jam. A good vegan sandwich recipe requires some work but not the kind of work where you make a whole meal.
With a sandwich half the work is done by the bread so you just have to work in the sandwich filling, and today's filling is spicy jackfruit.
This is an easy vegan sandwich recipe that you can fancy up or play it down, depending on how much time you want to spend in the kitchen and how many ingredients you want to use. And I find that adding a small bowl of fresh, raw veggies—also called a salad for you healthy food haters out there—can complete pretty much any meal.
You can use store bought vegan barbecue sauce or make your own with a few simple ingredients you probably already have in your cabinets.
So let's knock this vegan sandwich recipe out so I can get back to my writing cave, shall we?
What You'll Need:
Ingredients:
*Jackfruit, strained & rinsed
*Onion
*Garlic
*Tomato sauce (or ketchup)
*Dijon mustard
*Agave syrup
*Sriracha (or other hot sauce)
*Water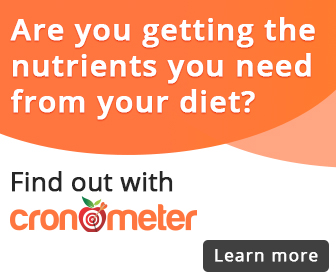 Make Your Vegan Jackfruit Sandwich:
*First thing you need to take care of is the jackfruit. Dump the contents of the can into a mesh strainer and rinse with cold water. Let the jackfruit sit in cold water—the coldest you can get it without using ice—for 5 to 10 minutes. Drain and then rinse again.
*Dry the jackfruit. You can let it sit in the strainer or use a kitchen towel.
*Break apart with your fingers until you have a shredded consistency. Season with salt, black pepper, cumin, smoky paprika, turmeric and oregano.
*Rough chop onion and weigh (if you do that), set aside.
*Mince or grate garlic (2 cloves per serving, so if you're making 2 sandwiches, use 4 garlic cloves). Place in ramekin.
*Over medium high heat, add onions and season with salt.
*Add water or waste free broth to avoid sticking, if you're making an oil free vegan recipe. Otherwise, grab your favorite oil before adding onions to the skillet.
*Add in garlic once onions are transparent and start to brown.
*Pour in about ½ cup of water, and then add vegan barbecue sauce ingredients all at once. Stir until blended.
*Add jackfruit and stir until blended.
*Bring to a boil and reduce to a simmer. If you find that the agave or sugar makes your sauce too sweet, add a splash of cider vinegar to even out the flavors.
*Warm up the bread in the oven for 2 to 3 minutes and assemble your sandwich.
Some links are affiliate links which means I'll earn money if you buy these products.
Get your Vegan Sandwich fix with these recipes: