Have I ever told you how much I enjoy polenta? I'll let you in on a little secret, as much as I love it, my husband has a fanatical love of polenta.
Well, in Romania it's called Mămăligă and it's a little stiffer than polenta but they are basically the same. His favorite is mămăligă cu branza which translates to polenta with cheese, and I have to admit that it is super delicious. And I happened upon some vegan Greek white which is an excellent version of vegan feta cheese, and a perfect ingredient to mix into your favorite version of polenta.
I've talked a lot here and here about what makes a really good and creamy polenta, so check it out for tips on getting the best polenta you can.
I paired this polenta with a Beyond "steak" patty and kohlrabi greens with garlic and grilled onions because, well because it is wicked delicious.
What's your favorite thing to pair with polenta?
Kitchen Tool:
Ingredients:
*Cornmeal
*Kohlrabi greens
*Garlic, sliced
*Onion, chopped
*Almond milk, unsweetened (or your favorite plant milk)
*Take It Veggie, Greek white block
*Vegan butter
*Beyond burger patties (1 per person)
*Waste free broth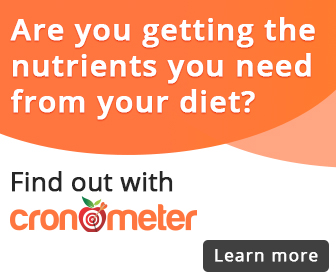 Directions:
*Chop & rinse kohlrabi greens, remove excess water with salad spinner
*Heat water or broth, or oil, in a deep skillet over medium-high heat. Add onions and cook until transparent, about 3 to 5 minutes.
*Stir in garlic and cook another 3 minutes.
*Slowly add in kohlrabi greens, one handful at a time. Let them slowly begin to wilt and add more water or broth if necessary until all the greens are in the skillet. Cook until greens are tender but still retain a hint of a bite, about 20 minutes.
*Bring water and almond milk mixture to a boil. I like to use a 4:1 liquid to dry polenta ratio. Take a ladle of liquid and add it to a small bowl with a few tablespoons of cornmeal. blend well and return to boiling water. Reduce heat and slowly stream in cornmeal, whisking nonstop until it's blended. Keep the heat low and keep stirring frequently until your polenta is thick and creamy.
*When the polenta is at the perfect consistency, stir in butter and Greek white vegan cheese until it just starts to melt. Plate it up.
*Cook your vegan steak patties however you like. I seasoned ours and cooked them in the oven on high for about 7 minutes.
*Plate it up and get your grub on!
This is a nice vegan recipe that feels as if it takes more time to prepare than it does, which makes it perfect for a party. And if you're feeling fanciful, serve it up like they do here in Romania…family style!
And as a bonus, here is my mystery gin drink with fresh squeezed orange juice, gin, lime juice, a splash of coconut and a few drizzles of Peychaud's bitters. Cheers!