I'm not sure if you guys know this or not but I kind of love polenta. When I grew up it was all about grits but now that I'm an adult, polenta is where it's at.
If you're not sure about whether or not you love polenta, check out some of these recipes to get you started:
Creamy Polenta & Oven Roasted Veggies
Sweet Potato Polenta
Vegan Meatball Stew & Polenta
As you can see, I've done quite a few vegan polenta recipes in an effort to get it just right. Some end up too grainy or chunky and I was striving for perfectly silky polenta that doesn't leave you feeling heavy and bloated.
Today I think I've finally gotten it right!
The full recipe is Crispy vegan chicken & veggies with creamy polenta but I'm going to focus on the polenta.
So, let's get to making the creamiest vegan polenta you'll ever eat!
What You'll Need:
Whisk
Heat safe measuring cup
Air Fryer
Ramekins
Ingredients
Polenta:
100 g Cornmeal/Polenta
500 g water & plant milk
15g vegan butter
100g vegan Yogurt
Salt
Herbs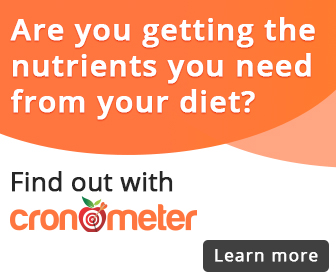 Veggies:
Onion
Bell pepper
Garlic
Vegan chicken

Make It:
Bring the water and plant milk to a boil but don't just crank the heat, bring it to a slow boil over medium-high heat.
When the water starts to bubble, take a few tablespoons of dry polenta and the hot water and mix it together in a heatproof measuring cup or bowl, and then add to the pot.
Whisk it with easy, casual strength but frequently.
Slowly add the rest of the polenta in a slow stream, stopping to whisk until blended and starting to thicken. Repeat until all the polenta is in the water.
Continue to whisk slowly and turn the heat down to a simmer. Add vegan butter and keep whisking.
Add more waste free broth or milk or water if necessary.
When you think the polenta is just about done, add the vegan yogurt and give it a good stir until thick and creamy.
You can add vegan feta or any other vegan cheese you like but it's totally optional and not necessary because this vegan polenta is so creamy even your non-vegan loved ones will swear it's packed with cheese!
Top with your favorite combinations of vegan meat alternative and vegetables, or just one or the other.
If you want to make polenta squares or fries, let it cool overnight, cut it and fry or bake it until you get a crispy square or crunchy vegan polenta fries.
Some links are affiliate links which means I'll earn money if you buy these products.
And if you're feeling thirsty for something a little stronger than water, add a beer to this delicious, homey vegan recipe!