Here's a secret I want to share with you all. Sometimes I can be a bit of a food snob and it's not necessarily one of those instances where I believe that I'm too good for a certain type or food product but more so that I'm very distrusting of a lot of pre-packaged foods and it gives me extreme anxiety so I just avoid them. This is especially true when it comes to bagged or any other pre-packaged salad products, thanks to a childhood of recalls that left me deathly afraid of food poisoning and other food borne illnesses.
But the more this vegan food blog grows, the more I try to step out of my comfort zone to try new vegan food products because I know I'm not the only one. So when I was at Lidl this week and came across a package of veggie spring rolls from Vitasia, I took a long hard look at the ingredients list and decided to give it a shot.
What goes well with vegan spring rolls? Well to be honest plenty of things but my Hubs requested veggie fried rice so that's what we went with and it was pretty dang delicious. Mostly.
I wanted to make a quick and easy vegan meal that was plant based and delicious, so I kept it simple but please, tell me what you prefer to eat with vegan spring rolls?
The pre-packaged spring rolls came with those little packets of what I still call duck sauce even though I have always and only eaten them with egg rolls, but I improvised and added a few things to them, which we will talk about.
DO you have a favorite brand of vegan egg rolls? Brand names & links welcome in the comments!
What You'll Need:
*Chopsticks
*Wide skillet
*Whisk
Ingredients:
*Vitasia vegetable Spring Rolls
*Jasmine Rice (cooked & cooled)
*Onion
*Carrot
*Green/White cabbage
*Vegan beef chunks
*Soy sauce
*Garlic
*Ginger
*Sweet & sour sauce
*Sriracha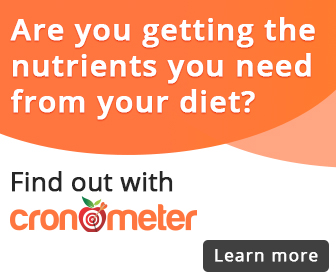 Instructions:
~ Cook rice as early as you can so it has enough time to cool before you're ready to make it. I made it about 90 minutes early and it worked well enough for the fried rice.
~Clean & Chop veggies in uniform sizes, and then weigh them.

~Add garlic and ginger to a skillet over medium-high heat. Add oil if desired but I used a waste free broth and water mixture.
~Add onion, carrot and cabbage to the skillet and stir frequently until the vegetables begin to soften.
~Add seasonings and water as needed to prevent veggies from sticking.
~Stir in vegan beef chunks if you're using them or omit them entirely.

~Cook until everything is warmed through.
~Toss in fluffed rice, soy sauce and any other additional seasonings you require and stir until everything is blended.
~Cook spring rolls according to package instructions, I popped them in the air fryer for 10 minutes but they could have used 2 to 4 more minutes as mine weren't quite as crispy as I would have liked.

~Plate up and enjoy with your duck sauce, mustard & Sriracha dipping sauce.
Enjoy!
Some links are affiliate links which means I'll earn money if you buy these products.
If you're feeling so inclined, wash it all down with a ice cold red ale, like Zaganu Rosie!
If you're interested in more Asian style vegan recipes check these out:
*Asian Style Risotto
*BBQ Cauliflower Noodles
*Mongolian Mashed Potatoes
*Asian Vegan Beef & Pasta
*Korean Style Vegan Mince Bulgogi