Back in my early 20's I spent a lot of time learning, or rather re-learning how to cook because my grandmothers cook mostly soul food and my dad was (and is) a huge steak eater and that was pretty much my culinary education. Well unless you count making those Lipton rice packets and ramen noodles, a la nearly every college student ever.
Anyway I watched a lot of Food Network to learn more about cooking. The basics, different ingredients and how they worked together, why we do certain things like rinse or drain pasta. I learned a lot and one of the things that stuck with me was a love of orecchiette.
Weird, right?
Anyway Tyler Florence, Rachel Ray and even Ina Garten used these little pasta "ears" in a variety of ways that I always enjoyed and so whenever I find them, they find their way into my shopping cart. That's just the way it is.
Not sure what orecchiette is or how to identify it, check it out here.
When it was my partner's turn to cook I have him just a few parameters about what I wanted: orecchiette, lemons, capers and vegan tuna. "Do what you want," was my only other direction and this dish is what he came up with.
It's simple and delicious and earned him two gigantic thumbs up. Ok, I have normal size thumbs but you get what I'm saying, right?
Let's get to the kitchen and make some vegan food!
What You'll Need
*Measuring spoons & cups
*Citrus juicer
*Microplane
Ingredients:
*Orecchiette
*Lemons (zested & juiced)
*Nutritional yeast
*Capers
*Vegan Tuna (I used UnFished brand)
*Garlic (diced or minced)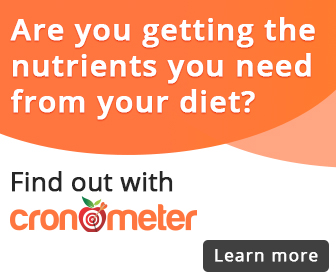 Making Vegan Tuna Orecchiette
Start boiling the water for the pasta as soon as you can to make sure you don't have to wait for the pasta to finish cooking when you're ready to assemble.
Zest the lemons and then juice them. You could also get away with using limes or maybe even a pinch of orange zest for a different flavor.
Fry the capers a little in a skillet over medium high heat. Add the garlic and cook for 2 to 3 and add the tuna. Season with basil, oregano and thyme and stir.
Turn the heat down to medium and add lemon juice and water and nutritional yeast. Stir until a thick-ish sauce starts to form. Scoop the orecchiette straight from the water into the skillet and stir well until everything is combined and heated through.
Remove from heat and sprinkle in lemon zest and red pepper flakes (optional).
Enjoy!
Some links are affiliate links which means I'll earn money if you buy these products.
And if you're in need of a pre or post-dinner cocktail check out this Gin & Tonic with Tanquery Royale with Cranberry-Ginger tonic water! Delicious and refreshing, even more so if you decide to make this vegan tuna pasta recipe on the spicy side!
Looking for more vegan tuna recipes, check out some of my favorites!
*Vegan Tuna Cakes
*Spicy Tuna Sushi Bowl
*Spicy Tuna Puttanesca
*Classic Tuna Casserole
*Tuna & Veggie Sushi