Mujadara is a delicious and hearty dish that is perfect for vegans looking to expand your culinary knowledge or to simply tickle your tastebuds. I love trying out new recipes from around the world because it's fun to veganize them and then I get to experiment with new herbs and spices in all kinds of other dishes.
Made with golden lentils, wild rice, and oyster mushrooms, this easy vegan recipe is full of flavor and nutrition. The addition of ginger, garlic, onion and turmeric give it a warm and comforting taste that is sure to please.
You can use a variety of vegan meat alternatives to make this dish include tofu, vegan beef strips or even beans. The choice is yours!
What You'll Need:
*Cooking pot
*Cutting board
*Strainer
*Wooden spoons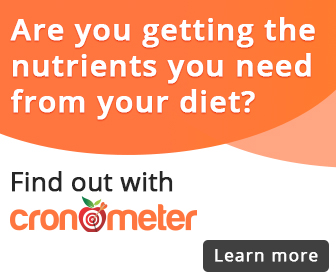 To make this vegan mujadara recipe, you will need the following ingredients:
1 cup of golden lentils
1 cup of wild rice
1 cup of mushrooms, sliced
2 onions, finely chopped
2 cloves of garlic, minced
1 teaspoon of ginger, grated
1 teaspoon of turmeric
Salt and pepper, to taste
Olive oil for cooking (optional)

Give the lentils and the rice a good rinse after you've measured them until the water runs clear.
Cook the lentils and wild rice in a separate pot. This is where it's important to measure the grains before you rinse them because you'll need a 2 to 1 ratio of water to rice and 3 to 1 water to lentils.
Bring a pot of water to a boil and add the grains. If you use wild rice you can make rice and lentils in one pot and they'll finish at the same time, about 20 to 25 minutes.
While the lentils and rice are cooking, you can prepare the rest of the vegan mujadara recipe.
In a large skillet start the oyster mushrooms and cook 5 to 8 minutes, and then place in a preheated oven. Cook on 200C/400F for 15 minutes, tossing at the halfway mark. Check regularly until they reach your desired mushroom consistency.
In a large skillet, heat oil or water/broth over medium heat. Add the ginger and onions and sauté them until they are translucent. Add the garlic and turmeric and continue to sauté for another minute.
Add the cooked lentils and wild rice to the skillet and stir, then add mushrooms and cook until well mixed and warm. Season with salt and pepper, to taste.
Serve the mujadara in bowls or plates and enjoy!
This recipe is a great one to try out if you are new to vegan cooking. It is easy to make and packed with flavor. The wild rice and mushrooms give it a unique texture that is sure to please. And the ginger, garlic, and turmeric give it a warm and comforting taste that is perfect for cold winter days.
I encourage you to be creative and add any other vegetables that you like or have on hand. This recipe is very versatile, and can be customized to suit your taste. So don't be afraid to experiment and make it your own!
You can also spice it up if you like your food hot, by adding some cayenne pepper, chili flakes, hot sauce or any other spices you prefer.
Mujadara is not only delicious, but it is also very nutritious. The lentils are a good source of protein and the wild rice and mushrooms are full of vitamins and minerals. So not only will you enjoy this dish, but you'll also be fueling your body with essential nutrients.
I hope you enjoy this vegan mujadara recipe as much as I do! Happy cooking!