I don't know how to say this without sounding weird so I'm just gonna say it. I have an ongoing love affair with mushrooms. I LOVE some Pleurotus(oyster) mushrooms and I will use them whenever possible. They are great as a vegan meat alternative, especially if you're looking for something like Vegan MInce Stuffed Mushrooms, Shredded Vegan BBQ Pork or King Oyster scallops, but they also work well in so many vegan applications that I literally never get tired of eating them.
But there's also shitake mushrooms, enoki and even wood ear mushrooms, which are great pickled, all of which hold special places in my heart. But chanterelle mushrooms? These elusive beauties are hard to find in even the largest grocery stores throughout Europe so you know when I find them, I always grab a box. Or two.
There is just one huge, glaring downside to Chanterelle mushrooms. They are dirty. So, so dirty. And yeah, that is a good thing because they are natural and all that jazz, but they can also be a gigantic bitch to clean. After many years of trying–and failing–different methods of cleaning chanterelle mushrooms without noshing on grit and rocks, I've finally figured it out and I'm going to share it with you because everyone should be eating this fungi especially if you're vegan and doubly especially if you have a mushroom addiction.
As soon as I spotted these golden babies I knew exactly what I wanted. Okay well not exactly but I knew tagliatelle pasta would be involved and some kind of cream sauce. So when I got home, that's where I started and this is where I ended up.
What's your favorite quick and easy vegan dinner recipe?
Cleaning Your Mushrooms
If you're a procrastinator then yes, cleaning chanterelle mushrooms will take some time. They are filthy little suckers and need to be soaked in some kind of strainer so that all the dirt and sticks and gunk will sink to the bottom.
Do this 3 or 4 times, until your final batch of water is clear with almost no debris at the bottom, then wipe down any excess with a dry paper towel. Now you can chop and prep as needed.
What You'll Need:
Strainer or Salad spinner
Cutting board
Kitchen knife
Garlic press
Whisk
Kitchen towels (or paper towels if you're in a pinch)
Ingredients:
Tagliatelle pasta
Dijon mustard
Chanterelle mushrooms
Plant milk (I used almond, unsweetened)
Garlic
TVP (or other vegan meat alternative)
Nutritional yeast
White wine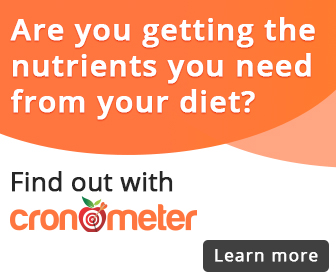 Getting Started:
Start with the chanterelle mushrooms because they need to cook and crisp up a bit on the stovetop and then, to make your life easier, pop'em in the oven to finish them off while you work on the rest of this easy vegan dinner recipe.
Here you can use oil or water when you heat the skillet up over medium-high heat. Add the mushrooms, stirring regularly, for about 10 to 15 minutes or until most of the water is cooked out. Chanterelle mushrooms are very water heavy so don't get discouraged if your skillet has more water than you anticipated. Reserve it for later to keep other ingredients from sticking, or toss it out.
Remove mushrooms from skillet to a lined baking sheet. Finish cooking in oven at 180C or until they reached the consistency you prefer.
Cook TVP according to instructions. When it's done, cook it in the air fryer for 11 minutes on 200C.
Next, add garlic and sauté for 5 minutes or more, until the garlic is slightly browned and fragrant.
Add white wine and cook until reduced, then add dijon mustard.
Whisk ingredients until blended and add half the plant milk you plan to use. Let it come to a slow boil and add about 7 grams of nutritional yeast and then reduce the heat. Use this time to add seasoning like smoky paprika, garlic, turmeric, garlic and herbs.
Bring your salted pasta water to a boil and drop pasta. Cook according to package instructions.
Here is where things can get tricky. You can add the remainder of the plant milk and let it reduce until thick, which is a pretty good method depending on your plant milk. I love Alpro almond milk, unsweetened but if it gets too hot it starts to separate. Take It Veggie brand will simmer and thicken, easy peasey.
If you don't have the patience, mix cornstarch and plant milk and add it to the skillet. Let it boil until bubbly and then reduce, stirring frequently so it doesn't stick to the skillet.
Add mushrooms, tagliatelle pasta and TVP to the skillet and toss well until everything is coated and fragrant and beautiful.
And ta-da, there you have it, a quick and easy vegan dinner recipe in about 30 minutes. It is delicious, savory and easy for any pasta-lovin' vegan to make. Double or triple the ingredients for a bigger crowd, otherwise the listed ingredients above, feed two adults.
Pofta Buna!
Some links are affiliate links which means I'll earn money if you buy these products.
Tell me what's your go-to pasta dish when you're feeling lazy or just have a pasta craving! Feel free to leave links and photos in the comments, on the Spicy Spatula on Facebook or Instagram!