Is there anything better than a noodle salad? I mean, it feeds my body's need to have lots of fresh, raw veggies in a variety of colors while also feeding my belly's desire for Asian noodles. To me, it is the perfect healthy splurge salad.
Healthy splurge. It's kind of an oxymoron isn't it? Yes and no.
A healthy splurge meal is when you're doing your best to eat healthy and feed your body the fuel it needs to get through each day without malfunctioning or succumbing to exhaustion or other crap diet related feelings. But you get to have a bit of a splurge in something you love, like Ramen noodles. And to be fair, ramen are fairly calorie friendly depending on which ones you use. For example, the ones I have are 60 calories per 100 grams of cooked noodles. And since I toss the seasoning packets I don't have to worry about what's in there.
But I'm not deluding myself that these noodles are actually 'healthy' but you could do a lot worse.
Still this is one of my favorite ways to have a salad and I have salads a lot. So let's get into what 's in this baby and how to assemble it.

What You'll Need:
Ingredients:
*Lettuce (whatever you prefer)
*Red cabbage – thin sliced or shredded
*Scallions, thin sliced on a bias
*Cucumber, halved & sliced
*Carrots, cut into matchsticks
*Bell peppers, chopped
*Pickled ginger, rough chopped
*Soy sauce
*Vegan meat alternative
*Ramen noodles (or whatever you prefer)
*Sweet chili sauce
*Green chili pepper
*Mustard
*Rice vinegar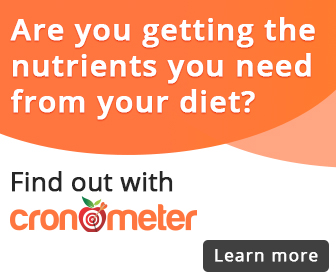 Assemble:
*I like to start by chopping up the lettuce and cabbage so get them going in the salad spinner. Depending on the type, you may need to clean it a few times before you spin it.
*While the salad is doing it's thing, get to chopping. Make sure the veggies that require it are rinsed and dried before you chop them.
*I sit my salad bowl right on the food scale so I can measure each ingredient as it goes into the bowl, that way I can plug it into Cronometer as I go.
*Get the water boiling for the noodles and let them boil according to package instructions.
*Mix the mustard, soy sauce, sweet chiili sauce and rice vinegar in a small bowl until combined. Drizzle over top of salad and give it a really good toss until all the veggies are coated.
*Drain noodles.
*Here you can decide if you want to serve the salad on a bed of noodles or if you want to mix it in the bowl with the rest of the ingredients. For me, it depends on the day but sometimes i like to put some salad in the bowl, add the noodles and top it off with the remaining salad and vegan meat alternative.
*Now is the important question, fork or chopsticks? I use chopsticks but my hubs uses a fork most of the time, so pick your utensil and enjoy your loaded vegan noodle salad.
And if you're in the mood, whip up something with citrus and/or mint just in case you need to take the heat off the chili peppers.
Check out these other recipes to get your Ramen fix;