Have you ever heard of Drob? I have been married to a Romanian for nearly two decades and the first I'd heard of it was about 6 years back when a friend living in Germany made it. My hubs had never really mentioned it even though we've enjoyed plenty of Romanian dishes together, especially prior to adopting a vegan lifestyle. Basically it was a Romanian meatloaf only…not.
Anyway, this year for some reason he really wanted Drob and I looked up a few recipes to see how the dish is traditionally made and decided I was up for the challenge.
What is Drob?
Drob is a traditional Romanian and Moldovan dish that is usually made with lots of different animal parts, often lamb or mutton and usually some type of offal. Gross, right? I know but you need to know the context so you'll understand what vegan ingredients I chose.
Usually Drob is made for easter, which is the one and only time I've had it until recently, but it is often served at many other calendar and religious holidays.
Drob is/isn't Meatloaf!
Calling Romanian Drob 'meatloaf' is the simplest way to understand it because it's cooked in a loaf pan and it contains mince(s), herbs and seasoning. But the texture isn't quite the same, so yes it is a loaf of meat but it is not a meatloaf.
Now that you know what it is and isn't, let's get down to making vegan Drob!
What You'll Need:
*Food processor
*Loaf pan
*Silicon brush
*Cutting board
*Mixing bowls
*Kitchen knife
Ingredients:
*Vegan burgers
*Kidney beans
*Smoked tofu
*Onion
*Garlic
*Thyme, Oregano, Dill, Marjoram & Parsley (dried or fresh will do)
*Baguette (hard-ish)
*Plant milk (almond, unsweetened)
*Cumin, Smoked & Sweet paprikas, Black pepper, Salt, Garlic, Turmeric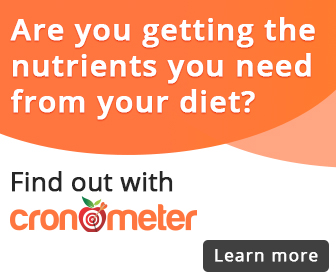 Sides (optional):
*Herb Roasted Potatoes
*Buttery green peas
*Sauteed purple cabbage
How To Make Drob
*Thaw 2 vegan burgers, divide into 1.5 and .5 burgers.
*Dice smoked tofu and use half for sauteing
*Soak 50 grams of baguette in plant milk
*Sautee chopped smoked tofu, onion and garlic, remove from heat
*Inside the food processor add 1.5 burgers, kidney beans, sauteed vegetables. Pulse a few times and then run until mostly smooth.

*Add milk soaked bread and pulse a few more times. The texture should be mostly smooth.
*Place ingredients in a large mixing bowl and add remainder of burger and smoked tofu, herbs and seasoning. Mix well.
*Lightly oil a loaf pan with your oil of choice and place Drob mix in, patting it down until its in the shape of the pan. Brush oil on top.
*Bake on 180 for about 40 minutes, checking the progress twice. Because this is a vegan meat alternative you just want to make sure it has a crispy brownness and no jiggle.
*Let rest before serving.
Note: Drob is usually eaten cold and served with mustard. I used it as a main dish instead and served it warm with a spicy mustard, herb & yogurt sauce on the side because my American tastebuds still aren't a fan of Dijon mustard.
Serve with side dishes of your choice. Enjoy!
Some links are affiliate links which means I'll earn money if you buy these products.