You ever have one of those weird thoughts about something you want to eat but the weirdness of it prevents you from having it? Something that sounds like it probably won't take very good but you can't get it out of your head?
For me that dish recently was pesto eggs.
Weird, right?
So weird.
Anyway I let the thought sit with me for a good week or so, ignoring it because I was sure it would end up gross and who wants to waste calories on a gross vegan meal? Not me.
But then I was at Lidl and there was a ton of fresh basil, and I don't know about you but I am not one of those women who can walk past fresh basil without grabbing at least four packages.
I love having pesto on hand because it goes with so many different things. You can use it on sandwiches, salad dressing, pizza, subs, pasta or a bread topper. You can even use it as a sauce! There are so many options and when it's fresh and green and garlicky it's just mouthwateringly delicious.
So, let's talk about this weird pesto eggs dish that I couldn't shake free.
What You'll Need:
Food processor
Jar (for storage)
Cutting board
Mixing bowl
Ingredients:
Pesto – recipe here
Firm tofu (in water)
Sundried tomatoes
Bell peppers
Onion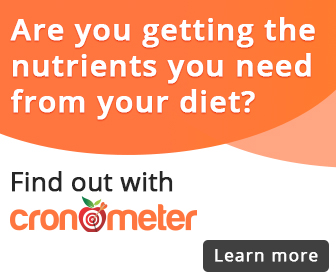 Instructions:
Start with the pesto because you may need to season it twice so you want it to have some time to settle. Pop all the ingredients into a food processor and pulse a few times before you let it run properly. Season and set aside.
Crumble the tofu in a mixing bowl and season as you would your favorite vegan eggs. I like smoky paprika, garlic, cumin, turmeric and a few dashes of hot sauce.
Cook tofu over medium-high heat, stirring frequently so it doesn't stick. About 10 minutes in, add the onion & peppers and keep stirring until you get the vegan egg consistency you prefer. Because of the extra water, I cooked mine for about 15 minutes total.
Add in sundried tomatoes cut into strips.
Turn off the heat and add pesto to the skillet and stir until everything is blended.
Add to any other foods you want. I served my vegan pesto eggs on top of bulgur with a side of vegan breakfast sausages. Make it a vegan breakfast meal or put it in a tortilla shell for a Mediterranean style breakfast burrito. Do what you like, just enjoy it!
What's your favorite way to eat pesto?
Some links are affiliate links which means I'll earn money if you buy these products.