Sometimes the intersection between eating healthy and succumbing to food cravings is a congested mess of sacrificing one for the other, but with a little bit of creativity and willingness, it can be done.
Vegan bar food is one of my favorite things to make and not just because it's easy. Who doesn't love fries and hot wings? I for one, LOVE them. Both of them.
But the truth is that today's post isn't about making vegan hot wings, it's about the yummy vegan and accidentally vegan hot sauces I recently purchases which coat today's lovely tofu wings. The recipe itself is quite easy and we'll go through it later, but let's talk a little about the hot sauce.
The main ingredient you might find in some of the most popular brands of hot sauce to make them not vegan is cane sugar, which is often whitened with bone char. So like any good vegan, you have to carefully look at the ingredients list and a good rule of thumb is that the shorter the list, the better it is in general and almost certainly for us vegans.
The first hot sauce is a brand I only became aware of recently, Marie Sharp's. The sauces are spicy and delicious and some of them are flat out vegan while others just happen to be vegan. And then there's a totally vegan brand, HiyaSelf.
I used a mixture of three sauces to create a super spicy vegan tofu wing and now we'll talk about everything I did!
What You Need:
Air Fryer
Mixing Bowl
Silicon Brush
Strainer
Ingredients:
Vegan tofu (I used TVP)
Mustard
Hot sauce
Smoky paprika
Salt & black pepper
Garlic granules
Cayenne pepper
Cumin
Turmeric
Any vegan side dishes you prefer!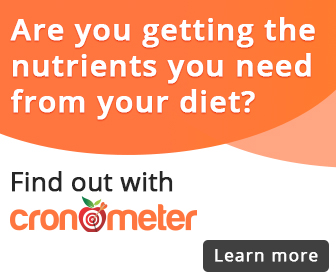 Directions:
Get the TVP boiling to rehydrate it, about 10 to 15 minutes will be fine, depending on the size.
Get your other sides started so everything comes together at around the same time. I popped the sliced potatoes in the oven along with the oyster mushrooms, after getting the mushrooms started on the stovetop.
Drain the TVP in a mesh strainer until you shake it and no water comes out.
Add TVP To mixing bowl along with herbs & spices.
Brush air fryer with oil and place tofu wings in the basket.
Cook 10 minutes on 200c/400F
When the timer sounds, use the silicon brush to coat the tofu wings as much as you can and cook for an additional 5 minutes.
Finally, toss the tofu wings in the mustard and hot sauce mixture until completely coated and serve.
Tips:
*Add yogurt on the side if the tofu wings are too spicy
*A squirt of lime juice also works
Here are the links for the hot sauces used for this recipe. NO, I am not getting paid to advertise them but you can check out the ingredients b/c I'm pretty sure you can't buy from this site outside of Romania
*Marie Sharp's Garlic Habanero Pepper Sauce
*Marie Sharp's Smokin' Marie Hot Sauce
*Crazy Bastard Special – Nightmares on Wax
Some links are affiliate links which means I'll earn money if you buy these products.